Bureau Proberts has designed a 10-storey condominium constructing for a triangular web site on the western riverbank at Toowong, Brisbane.
The tower would lengthen to the sides of the location, maximizing frontage in the direction of the river whereas responding to the panorama.
"The structure responds with huge open verandas, clear apertures, and planted edges to embrace its riparian setting," states Bureau Proberts. "The battened display screen evokes the rippling floor of the river with a mild sense of motion achieved by various the cadence of its vertical rhythm over every stage."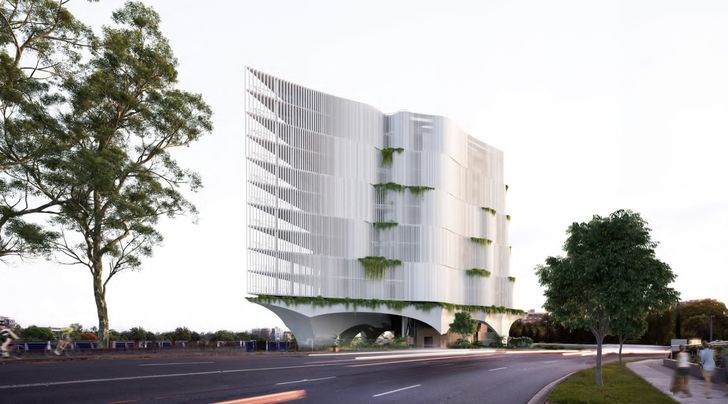 The flats are deliberate for optimum cross-ventilation and entry to sunlight, with acoustic glazing and a screened envelope guaranteeing glare, warmth, and noise are minimized.
Communal facilities on the rooftop would offer outside area and seize views to town. Panorama design is by Cusp.
The tower would home 29 three-bedroom flats. See the development application here.
Associated subjects